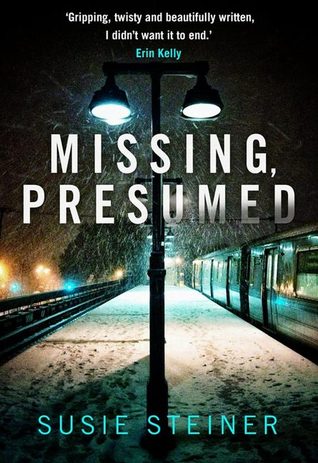 Published by : The Borough Press
1 September 2016 (paperback)
Copy : Paperback - Reviewer purchased
The Blurb
A MISSING GIRL
Edith Hind is gone, leaving just her coat, a smear of blood and a half-open door.
A DESPERATE FAMILY
Each of her friends and relatives has a version of the truth. But none quite adds up.
A DETECTIVE AT BREAKING POINT
The press grows hungrier by the day. Can DS Manon Bradshaw fend them off, before a missing persons case becomes a murder investigation?
The Very Pink Notebook Review
A missing person, crime fiction novel. There may be a lot of these available, but few I have read have been as uniquely written as this one. I say that, because this book heavily focusses on the lives of the police officers investigating the murder, rather than the loved ones of the missing and I really enjoyed that.
Although we are taken on the mystery tour that is the investigation, to try and discover what has happened to Edith Hind, who has disappeared without a trace, our main protagonist is DS Manon Bradshaw, one of the team tasked with finding Edith. And DS Bradshaw is a complex character, with a slightly destructive streak when it comes to her personal life. As much as we weave our way through the investigation, we also do the same through the mind set of Manon and her complicated history with her family, the effect the loss of her mother at a young age has had on her outlook on life and her surprise at finding herself falling in love with an unlikely candidate. As I said, I enjoyed the fact that the novel looks at this as a main theme and not just a supporting storyline.
The author also gives a lot more time to the other characters within the investigation team than I have seen done in other crime novels, for example, the ever positive and optimistic Davy - Manon's outlook polar opposite and also best friend Bryony.
This book never got too heavy and intense either, like so many crime books can, where you are reading graphic and horrifying scenes. There is a lot of humour injected, particularly the conversations between Manon and Bryony when dissecting Manon's latest internet dating disaster, but I didn't find this took away from the excitement of the plot in any way, shape or form.
Written in third person, the chapters are broken down into individual character viewpoints and I felt this really helped keep the pace moving and narration varied. The investigation was written from a very realistic viewpoint - making clear what a mammoth task something like a high profile misper is like for the police, and also demonstrating how easy mistakes can be made, because, after all, police are only human beings trying to do the best they can - instead of sensationalising it.
If you want a crime fiction novel with a difference then you will certainly enjoy this book and I am looking forward to reading more from the DS Manon Bradshaw series.
Missing, Presumed by Susie Steiner receives a Very Pink Notebook rating of :